Datasembly's platform collects over a billion product observations everyday
and transforms them into a powerful solution for CPGs and retailers.
The most valued product data is hyper-local, highly dynamic, and notoriously difficult to collect, especially at a massive scale. Unless you have Datasembly's proprietary technology.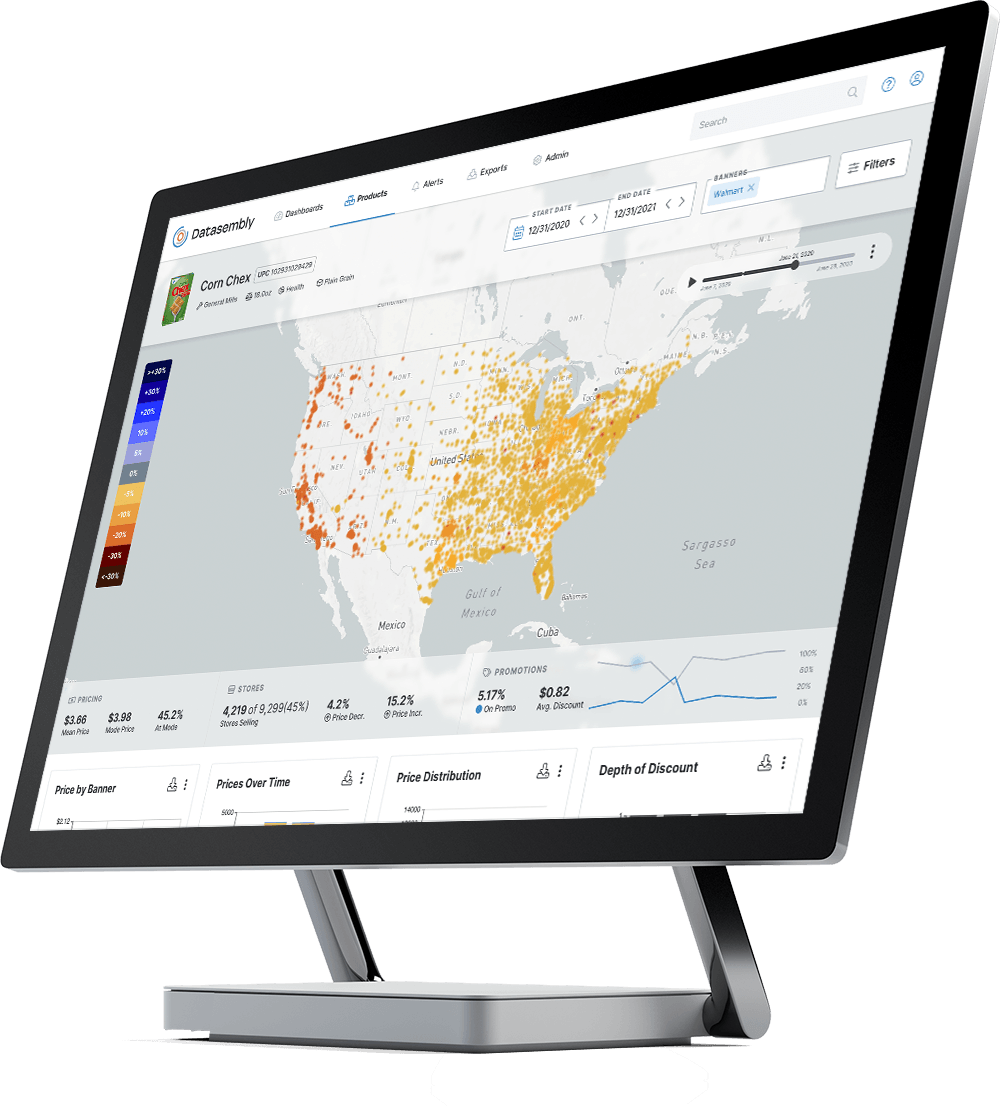 Make information
more accessible
Datasembly's platform translates massive amounts of product information into customized pricing and availability data feeds to meet your organization's needs.
Allow for data sharing
Datasembly's data is collected from publicly available sources, giving you the ability to share data with unprecedented transparency. Create a new level of discussion between your partners, suppliers, and customers.
Provide comprehensive
pricing data
Datasembly's platform collects even the most disparate pricing data, including specials, loyalty promotions, and "Buy One Get One" offers, from a rapidly growing array of retailers and delivery platforms.